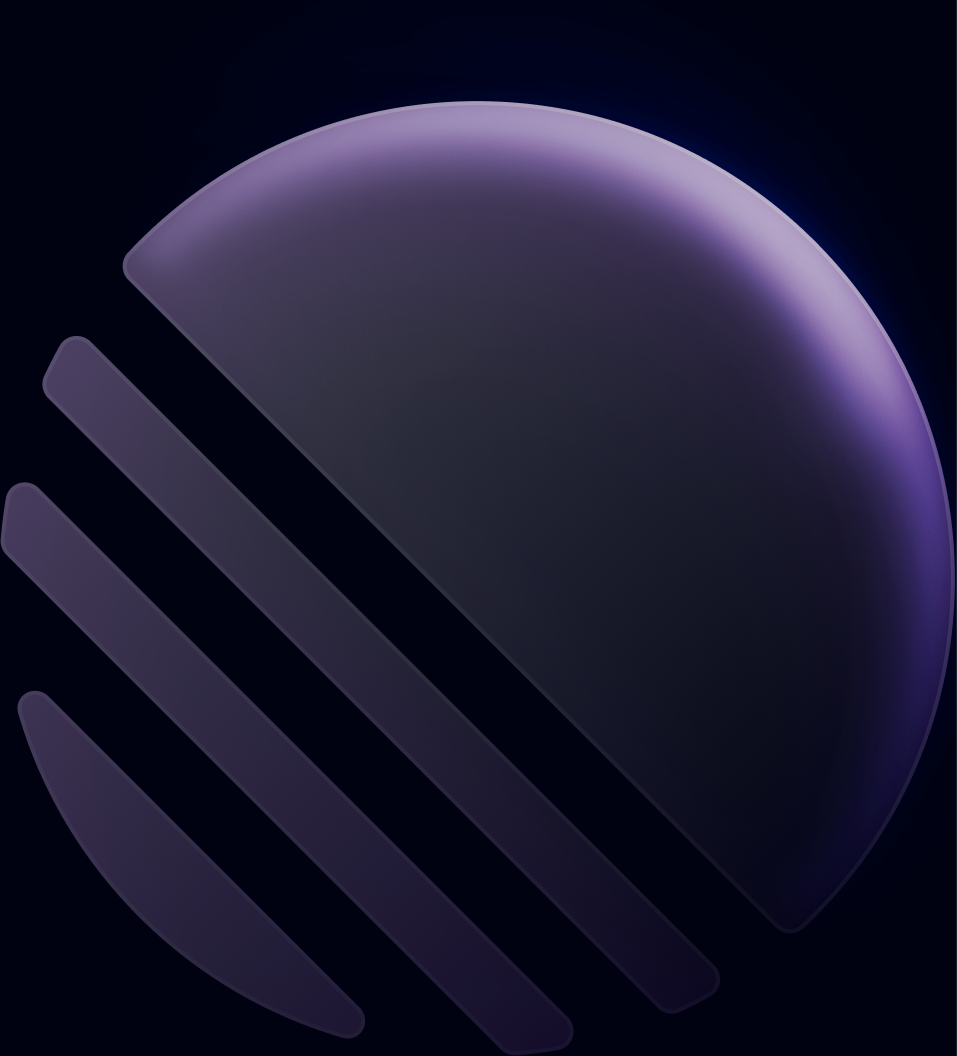 Linear 2022 Release
Built for scale
The default tool among startups now also powers a wide range of large established companies, including Vercel, Cash App, and Retool. To support product teams from early stage to global stage, we've been working on a Linear built for scale.
Next level project planning
Create multiple custom roadmaps to plan ahead and set the direction. Track and accelerate your progress along the journey with Project Updates and upgraded Cycle and Project Analytics.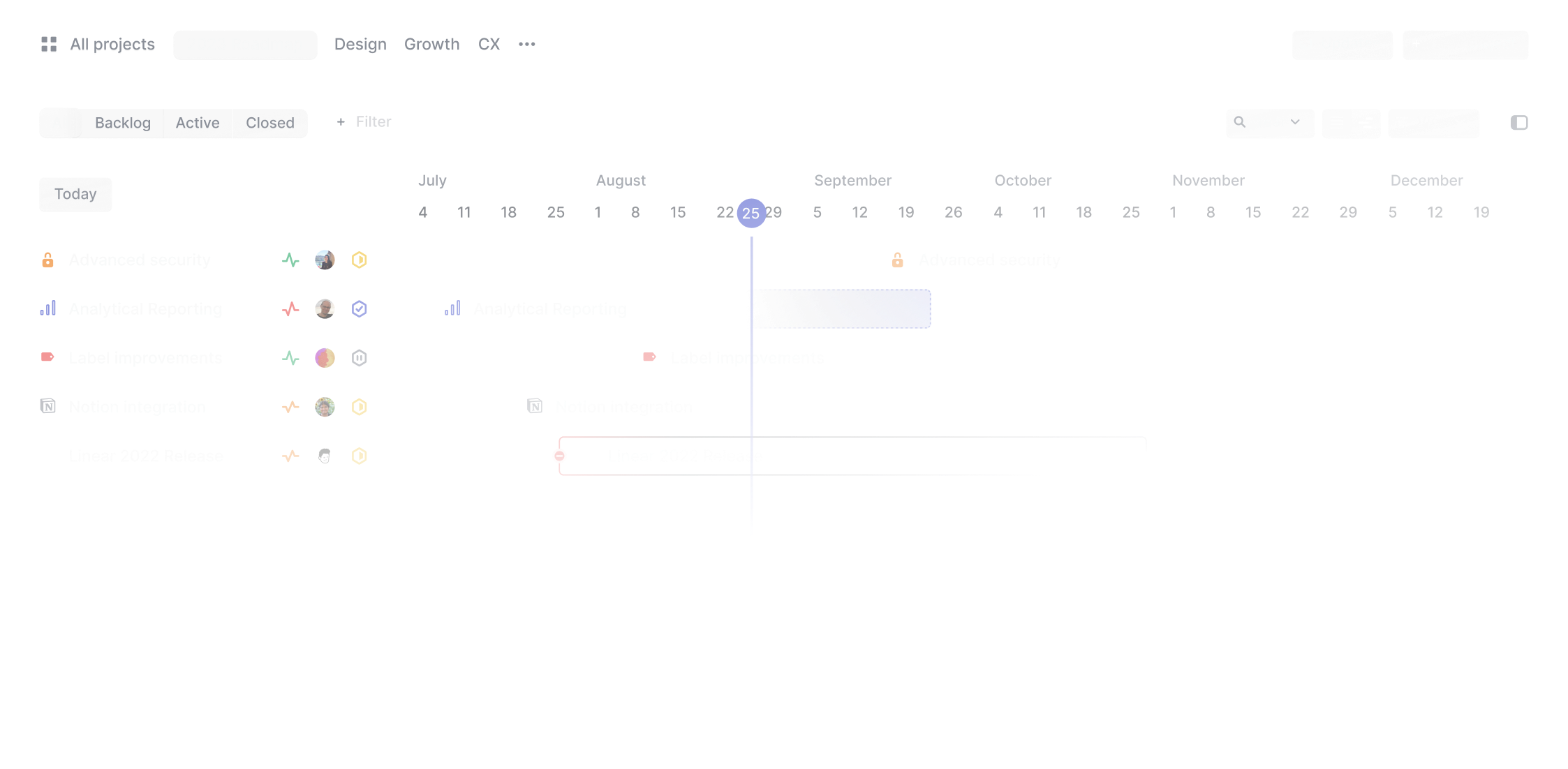 Improved Roadmaps
New
Create multiple roadmaps, each with their own custom set of projects.
Roll projects up into initiatives, product lines, or quarterly goals.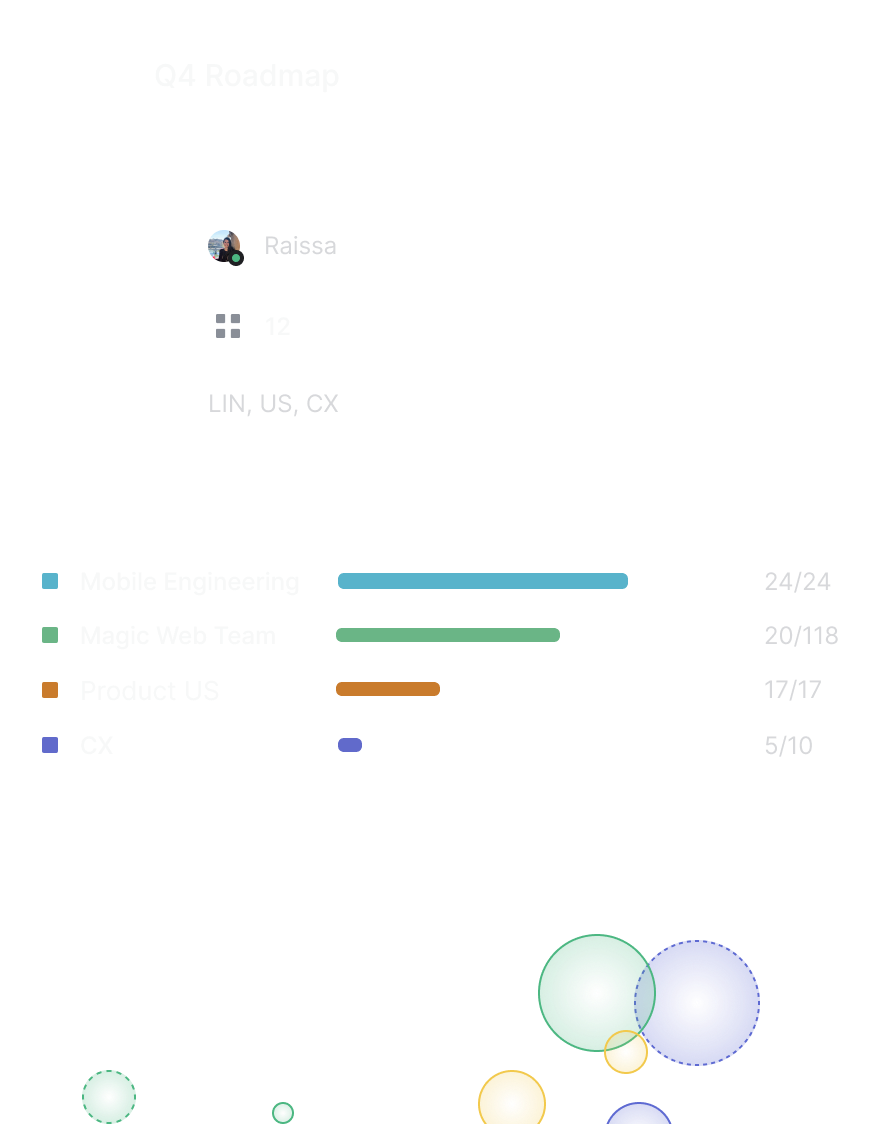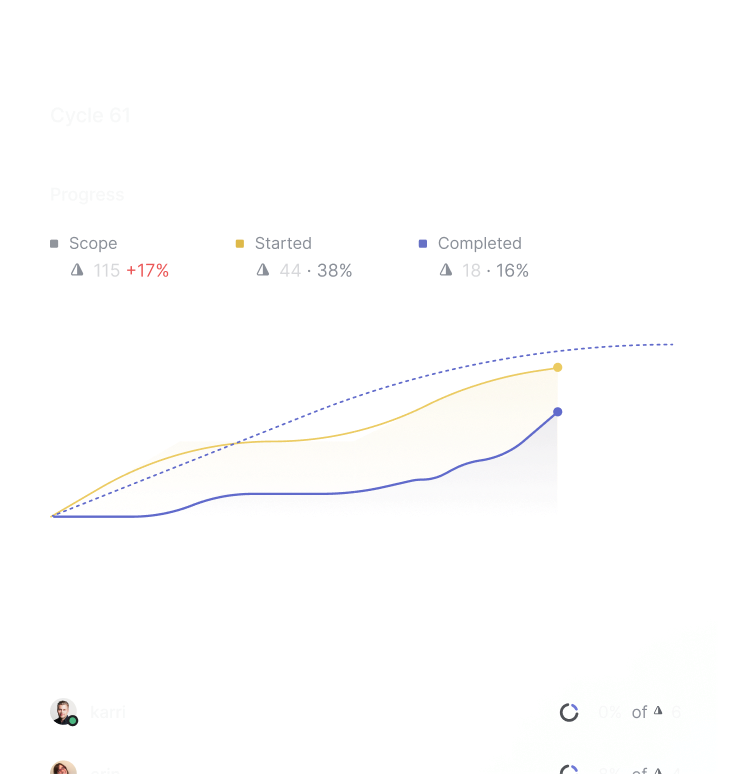 Cycle and Project Analytics
Upgraded
Introducing redesigned and upgraded progress insights for Cycles and Projects. See exactly what's in progress and what is done.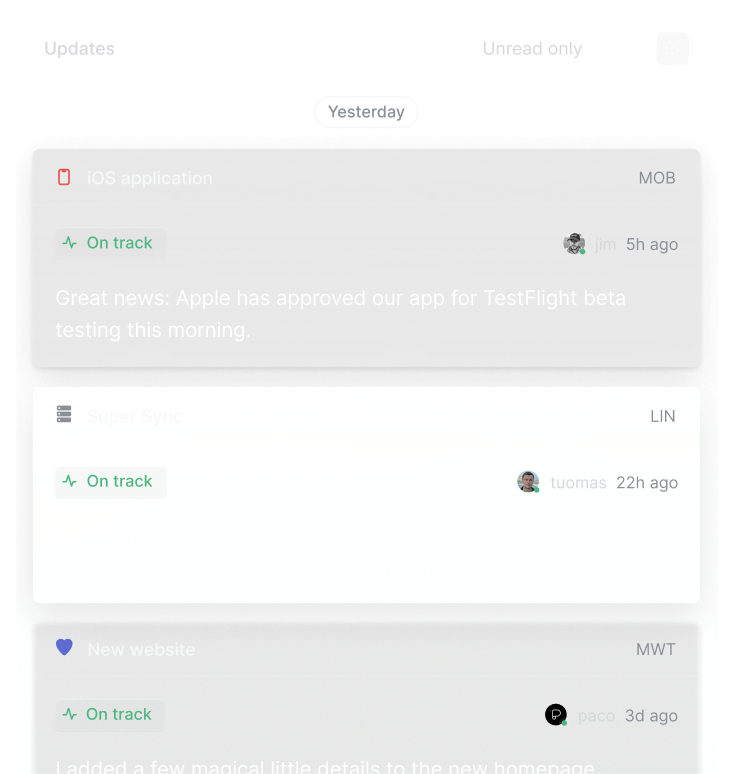 Write short status updates that keep everyone in your company up-to-date on the health and progress of your projects.
"We run a very large platform team that manages aggressive roadmaps with various points of cross-vertical intersections.

These were very hard to coordinate until we used Linear."

Read Story ↗
Data to enhance your intuition
Building truly great products is both art and science. It's part intuition and part data. To help with the data part, we are introducing a variety of advanced reporting and analytics features.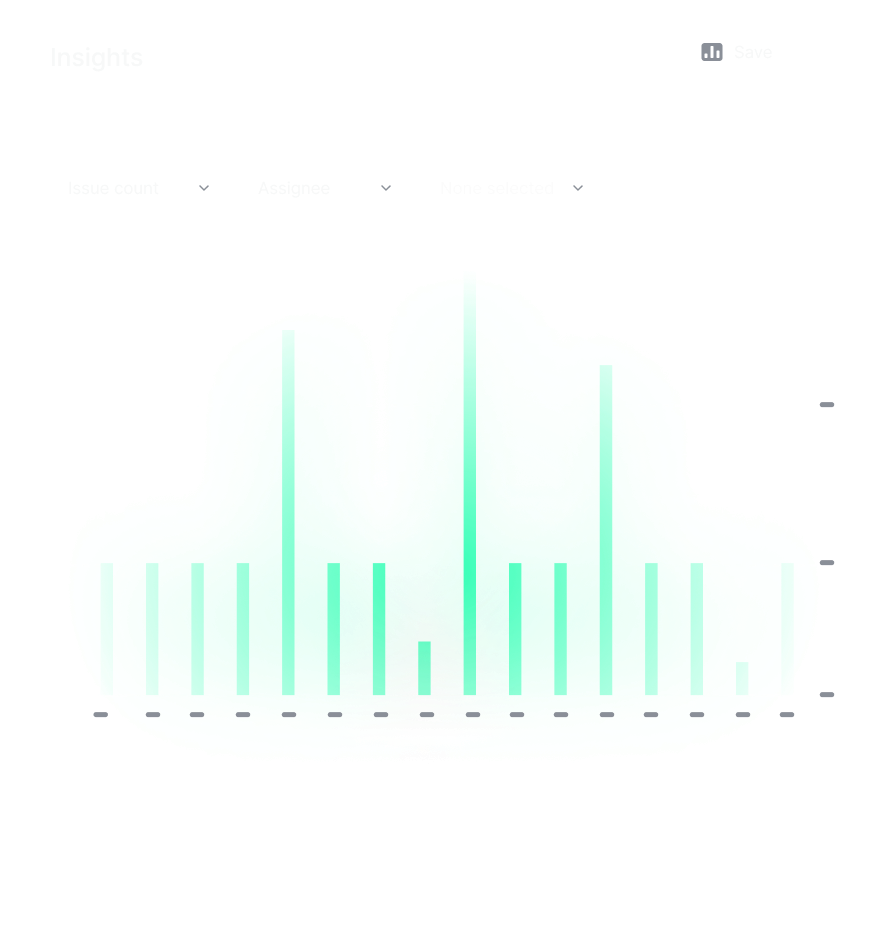 Analytical Reporting
Preview
Take the guesswork out of product planning.
View deep, real-time insights into your workspace performance. Identify areas that need your attention and make informed decisions.
Available to Plus workspaces in early 2023.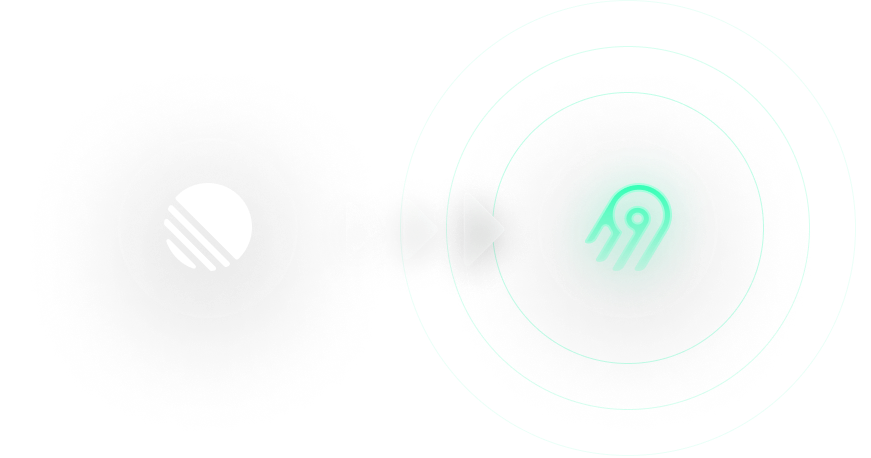 Connect Linear to Airbyte and consolidate your data in data warehouses, lakes, and databases.
Learn More →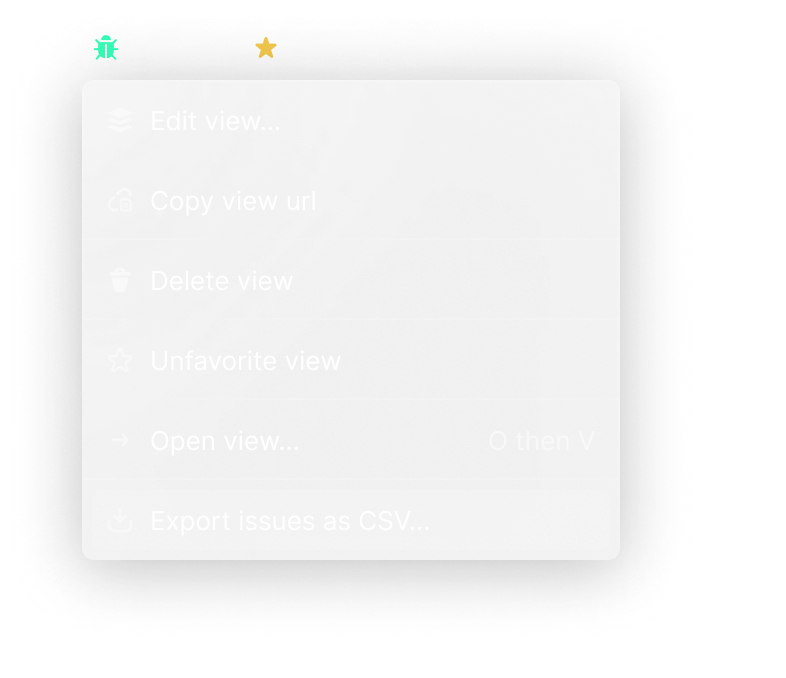 Export your work as CSV reports from any view, project, or issue list.
"Linear was the first tool that we successfully adopted as a company around organizing projects and tasks.

It's used across different teams from engineering to marketing to infrastructure and support."

Read Story ↗
Built for teams of any size
Structure tasks and teams with full flexibility. Collaborate across teams and departments, or with external stakeholders. Organize collaborators in teams while keeping your own workspace tailored to teams relevant to you.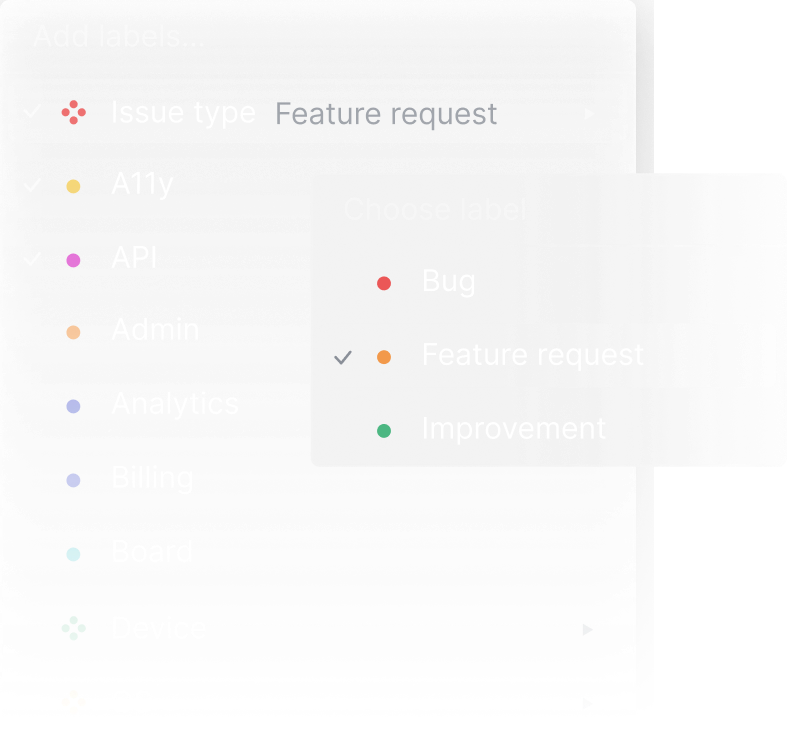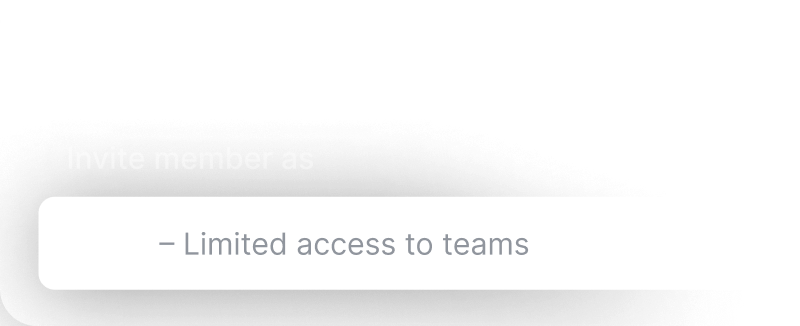 Guest accounts
Invite contractors, external stakeholders, or other members with limited workspace access. Multi-team projects
Collaborate across functions and departments with multi-team projects.
"When an issue is added to Linear, it moves from the space of ideas to being actionable.

That is aligned with engineering culture at Ramp."

Read Story ↗
Supercharged by

Sync Engine
Meet the fastest, most reliable syncing we have ever created. Synchronizing information in real-time across all users, it keeps everyone on the same page. No spinners. No loading. No worries.
Reliability upgrade
optimized for large workspaces that need ultimate performance
Bring the magic of Linear to Notion with live previews for issues, projects, and views.
Learn More →
Track who reviewed, commented, or requested changes on pull requests without leaving Linear.
Create issues and share a summary of your day's work directly from your Discord server.
Learn More →
Enterprise-grade security
SCIM allows large organizations to provision and deprovision users in Linear from their identity providers.
Add an extra layer of security and keep your teammates in the right workspace by claiming a domain.
Control which applications have access to your Linear workspace and workspace information.