Linear release 2021.06
Grow with Linear
An issue tracking tool that levels up as you scale. Linear streamlines complex processes including roadmap planning and issue triaging. Customize your workspace with automated workflows and integrations for customer support. It's faster than ever to create, import, view, search and complete issues.
Timeline
Plan visually with live predictions
A roadmap that stays in sync. View and update projects from one simple interface. We calculate when projects will complete based on issue data and historical velocity so you're always a step ahead.
Icons in every shape and color
70 designs in 16,777,217 colors.
Customize Linear projects and views with the perfect icons to match.

Private teams
Keep some work private
Control access to sensitive issues and projects. Create private teams and invite members directly.

Fast Issue Input
Create issues even faster
Never lose context with our issue creation UI. Add properties, switch teams and apply templates in a few keystrokes–no mouse required. Properties carry over to new issues and drafts save automatically. Create issues in less time and finish work in no time.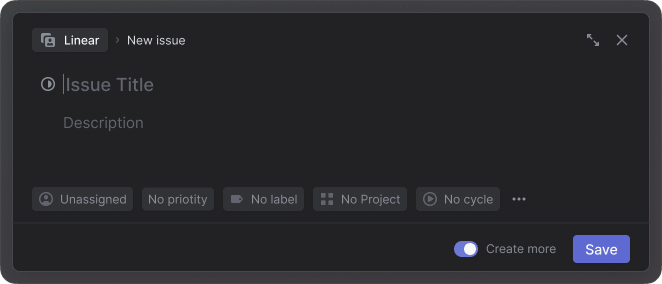 #
Access more tools to customize your workspace.
#
Get even more support for building apps and integrations with our TypeScript SDK.
#
Support for private OAUth applications, additional webhooks and developer docs.
#
For low code solutions, use Zapier or Google Sheets to make custom workflows and analytics.
Issue Migration Assistant
Transition to Linear in minutes
Watch your issues load with their titles, descriptions, attachments, comments, assignees, projects and epics intact. The in-app importer supports four popular apps while a customizable, open source command line interface (CLI) tool supports others.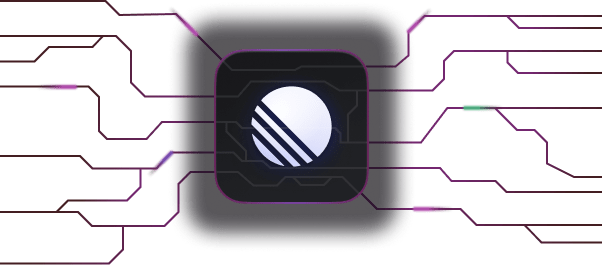 Search
Powered by the backend
An upgraded search finds issues across your full workspace, including the archive. It utilizes an English dictionary under the hood and understands you'll want to see issues with related terms and not just exact matches. Even find issues using their old IDs. A new shortcut o then i lets you view recent issues or quickly search across issue titles.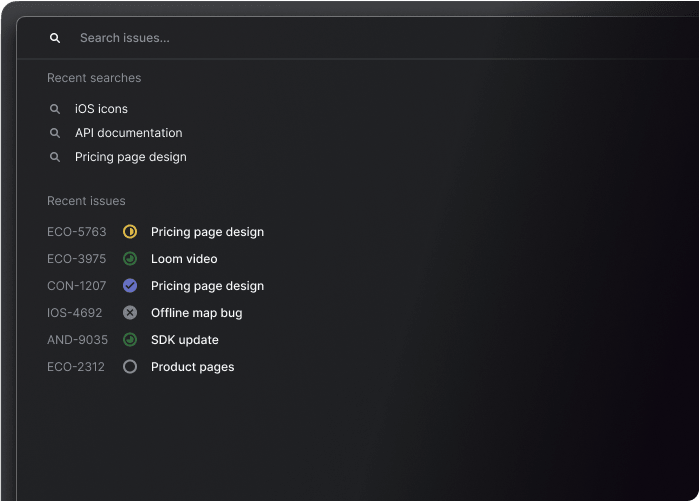 Auto archive
Automate instead of update
Your issues, cycles, and projects archive on their own.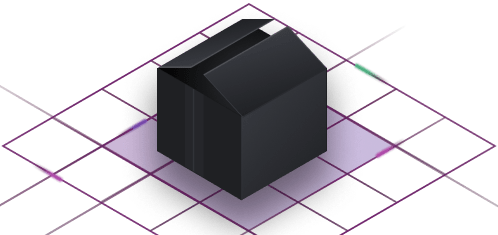 New integrations and apps
A growing list of third-party integrations connects Linear to your favorite apps and key workflows.
Fast growing startups are built on Linear
Linear keeps everyone aligned and working without friction. Engineers, designers, and peers – all collaborating in one tool.
All-in-one video editing, as easy as a doc
descript.com
Linear's performance is incredible - the best perceived speed of any web app I've ever used.
Linear is different. It has a better model and structure for engineering orgs. Sprints, points, priority, and status are all treated as first class properties of tasks. Search and filtering are powerful and the timeline view is one of the best I've seen.
Read more
Andrew Mason
Founder & CEO
Bringing video messaging to work
loom.com
We tried Linear and suddenly all our task management problems went away. I think one of the main reasons was the speed. The team felt that they could get into the tool, find what they were looking for or figure out what they needed to do, and then get back to work.
That combined with the Inbox was helpful because now engineers felt like they could go to a single place to see what mattered to them. They didn't have to go and look at the entire board or search through all the issues to figure it out.
Read more
Justin "Vegetables" Reidy
Senior Engineering Manager
The easiest way to develop, test, and ship universal apps
expo.io
A couple of things changed once the full team was on Linear. One is that we're able to track what is going on in a distributed company which had been hard to do with random docs and outdated lists. Everything is synced in Linear across views and with GitHub, so it's always up to date. This means people are able to communicate better. They see what is happening and know who to ask questions or what is next.
The second thing is that using Linear built a culture around taking action. We started keeping better track of issues that used to get lost in Slack messages or conversations. It was so fast to create an issue and even enjoyable that people now create issues instead of talking about them.
Read more
Brent Vatne
Engineering Manager