Linear Asks
Turn Slack requests into actionable issues
Linear Asks is the easiest way to create and manage workplace requests. Streamline bug reports, feature ideas, IT tickets, HR requests, and more.
Create requests in Slack. Manage them in Linear.
Linear Asks is a new take on intake. Submit requests directly from Slack and automatically send them to the relevant team in Linear. Eliminate cluttered channels and reduce context switching.
Works where your team already is. In Slack.
Let everyone in your Slack workspace turn their requests into Linear issues — even if they don't have a Linear account.
Templates
Create custom templates for different Slack channels.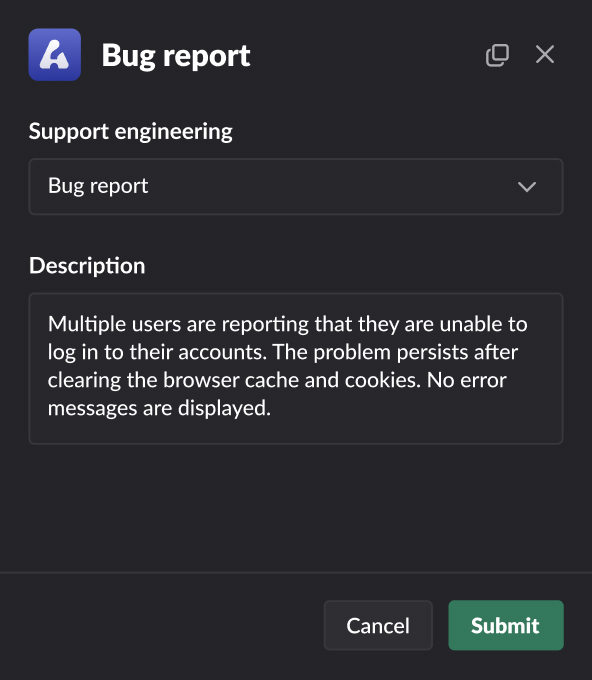 Private Asks
Create private Asks via DM for sensitive requests.

Automation Triggers
Turn any message into an Ask simply by using an emoji.

Instant Updates
Get notified about comments and status updates directly in Slack.
Respond to requests faster than ever before.
Review, prioritize, assign, and update each issue without ever switching back to Slack.
Realtime thread sync
Reply to Asks directly from Linear.
Triage
Manage incoming requests from a shared team inbox.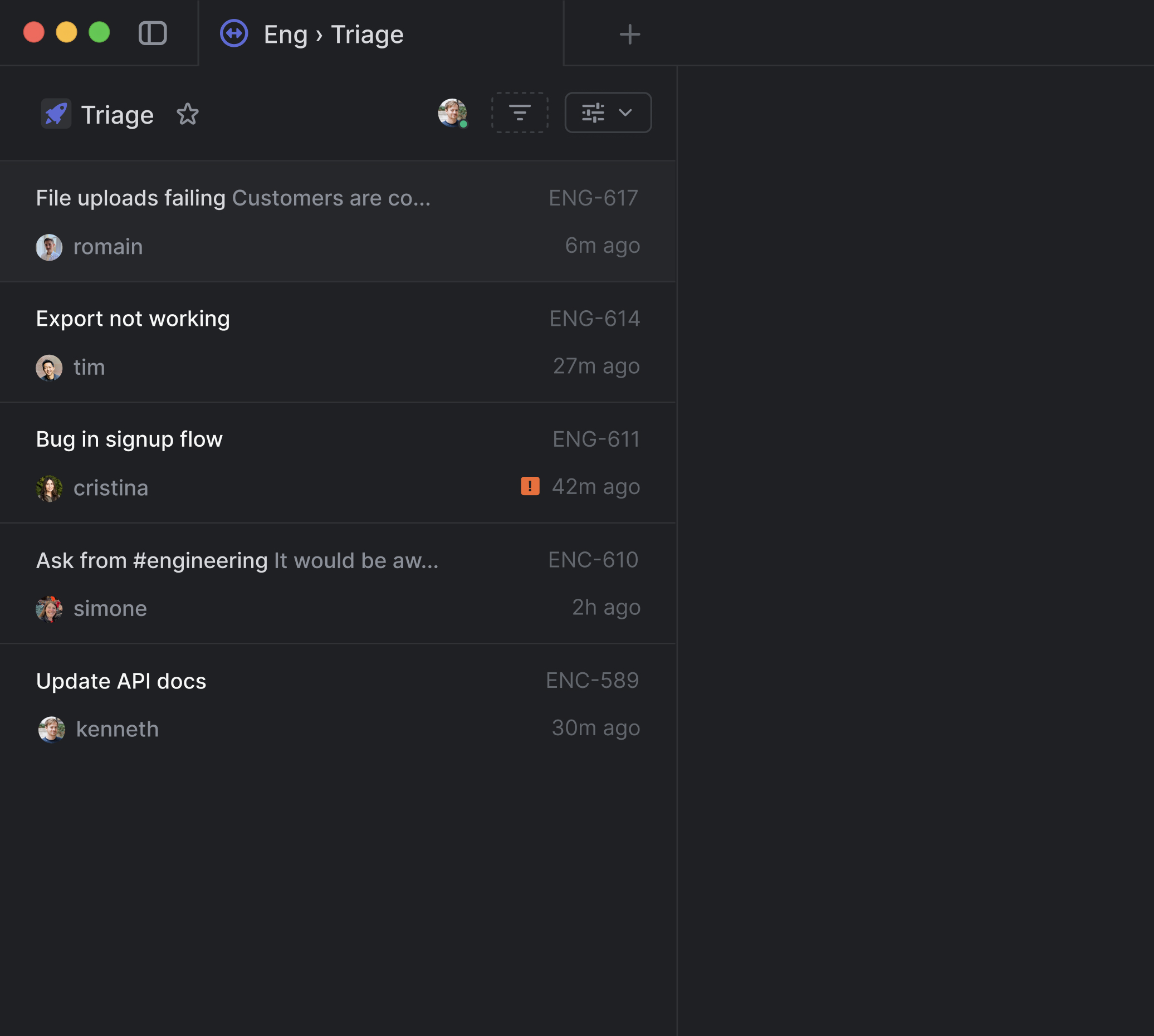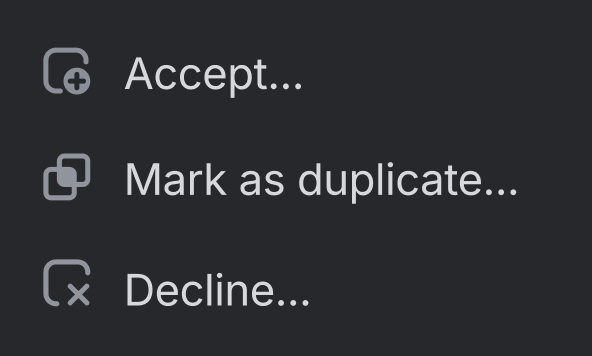 Built for speed
Fly through your requests with rapid-fire keyboard commands.

Private teams
Control who has access to
sensitive requests.
"With Linear Asks we can centralize all internal request workflows

across hundreds of employees including legal, IT, and customer support."
Create powerful pro workflows.
Advanced features like SLAs, Triage, and Linear Insights unlock new levels of control over your request workflows.
See trends around response time, workload, and other reports.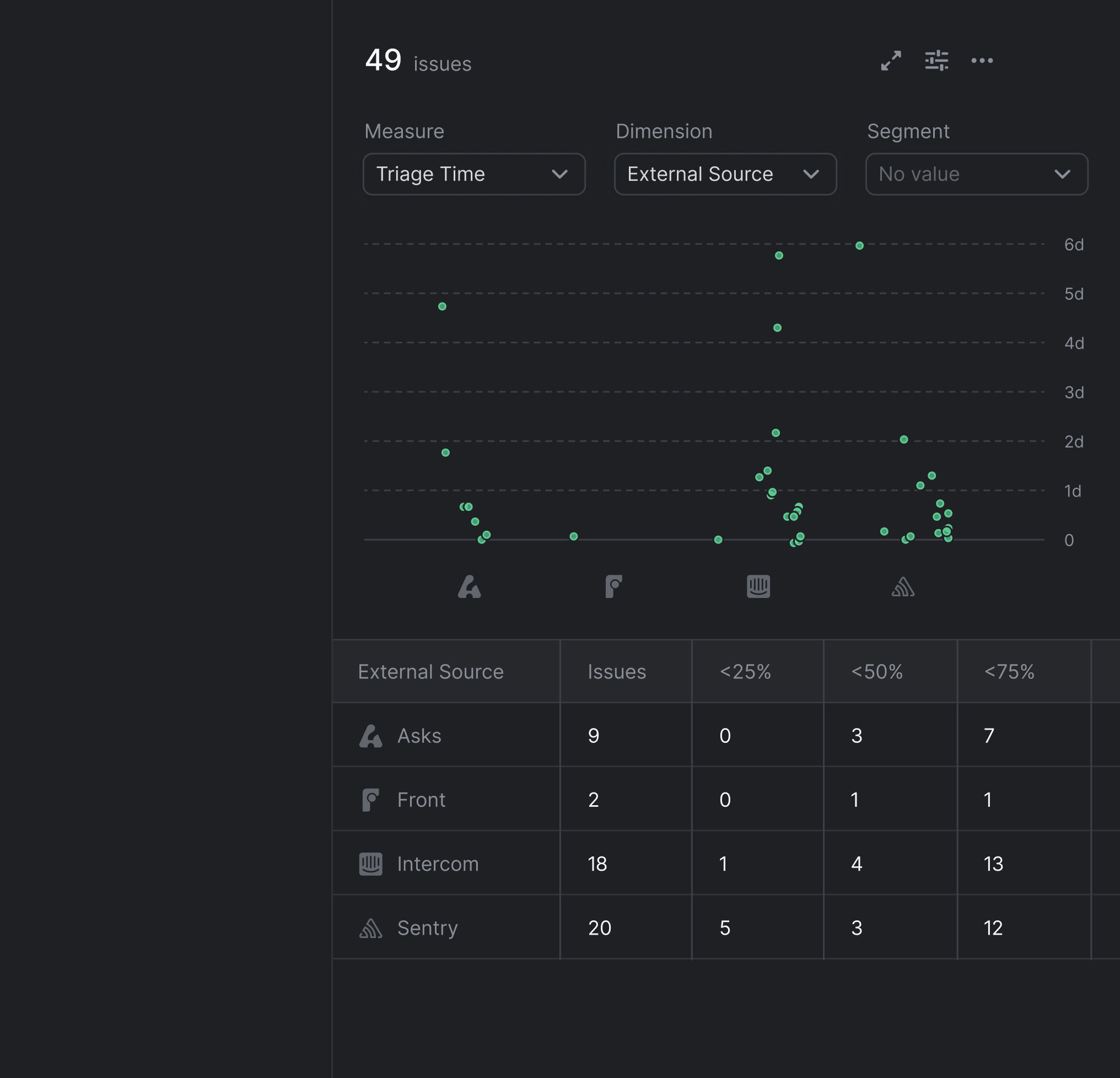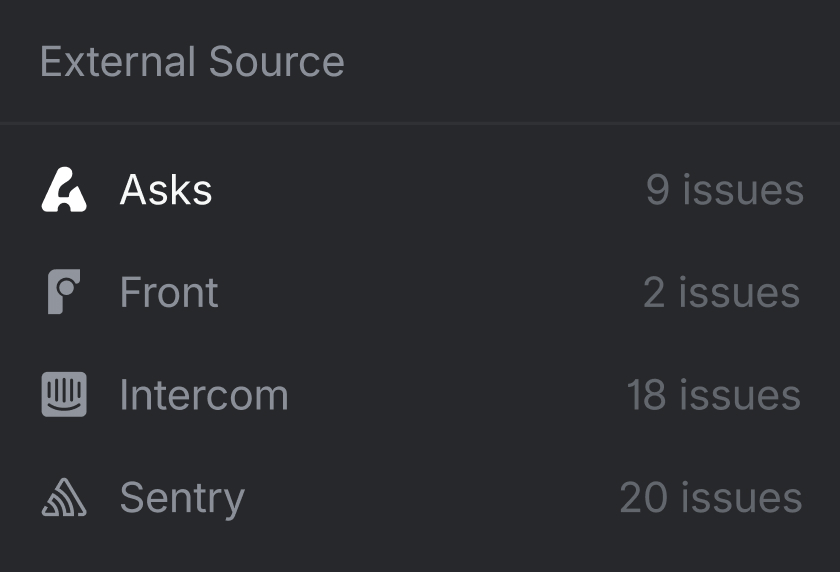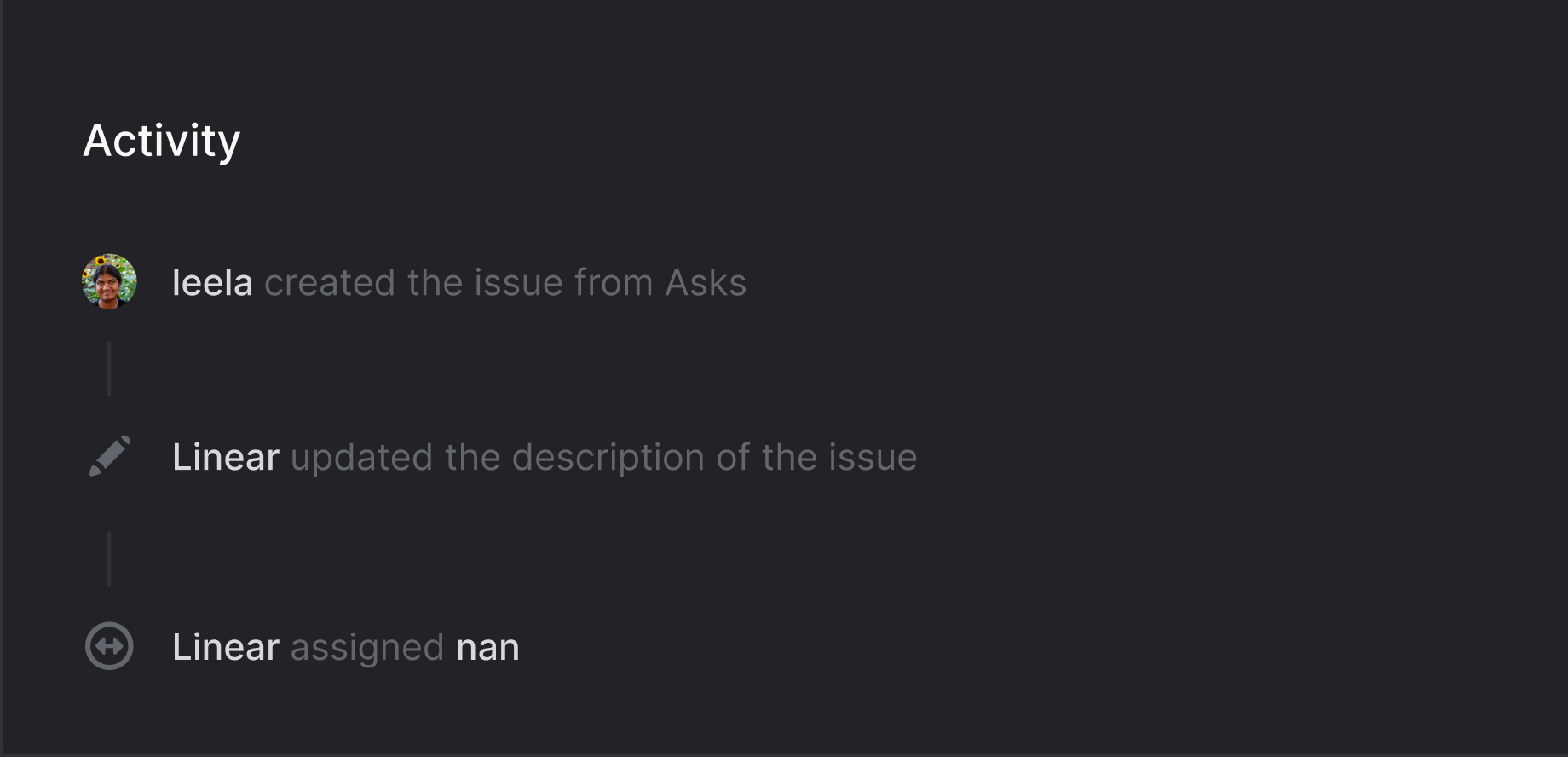 Automatically assign or notify team members.
Automatic deadlines
Apply SLAs to time-sensitive Asks to communicate urgency.
How teams use Linear Asks
Linear Asks supports all types of workplace requests. From engineering and design to IT, legal, and HR.
Streamline bug reporting
Enable people outside of engineering to quickly file bug reports without worrying about complex issue details.

Standardize Ops requests
Configure templates with concrete instructions, placeholders, and checkboxes to standardize and streamline intake.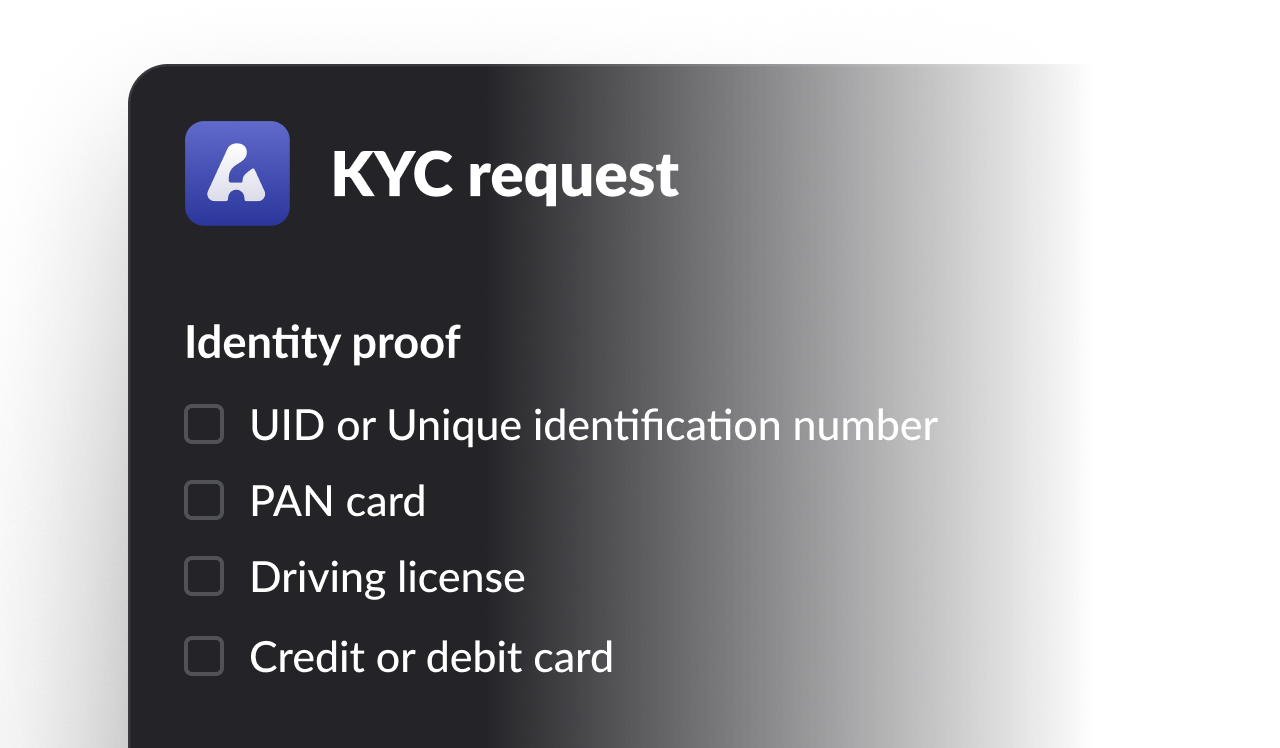 Build an IT help desk
Turn any message in your #ask-IT channel into an IT ticket by reacting with a 🎫 emoji.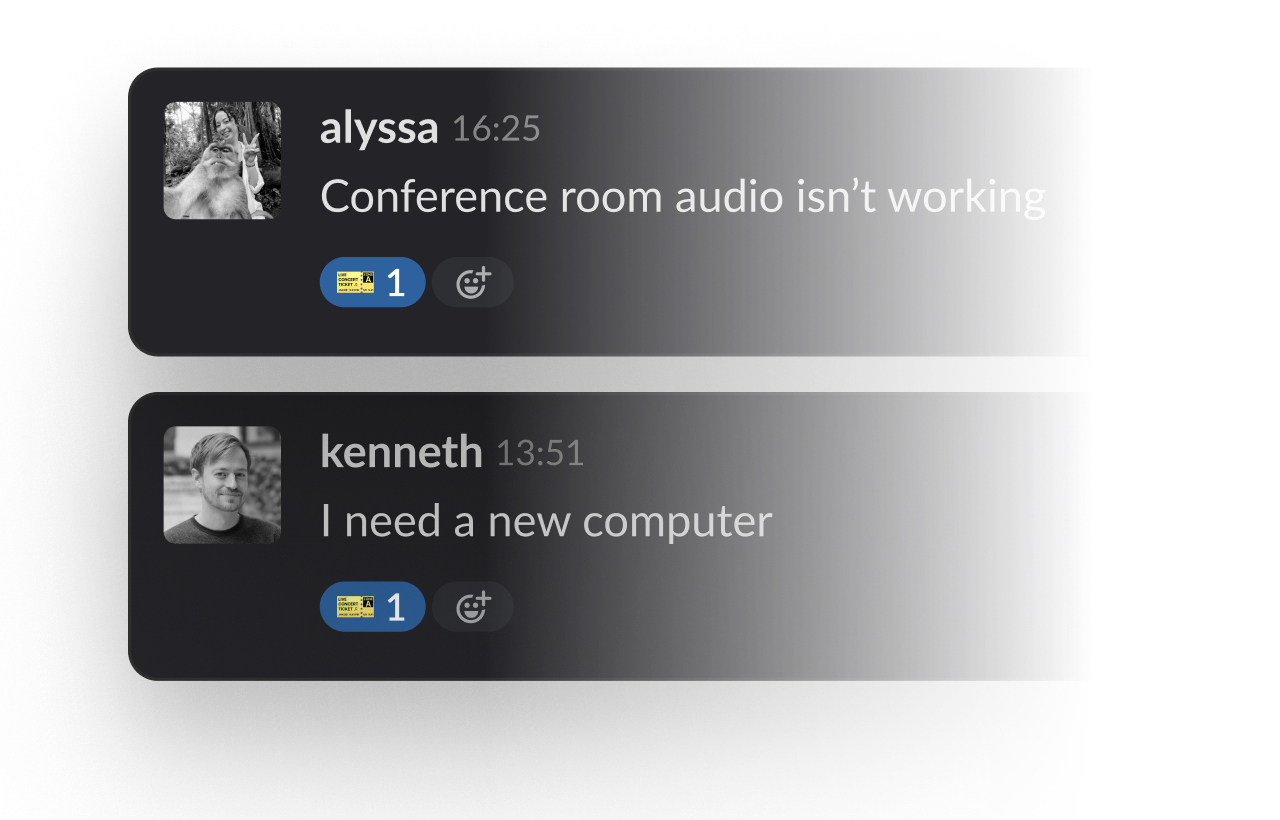 Improve customer success
Add Linear Asks to shared Slack channels to enable your most important customers to file bug reports and feature requests.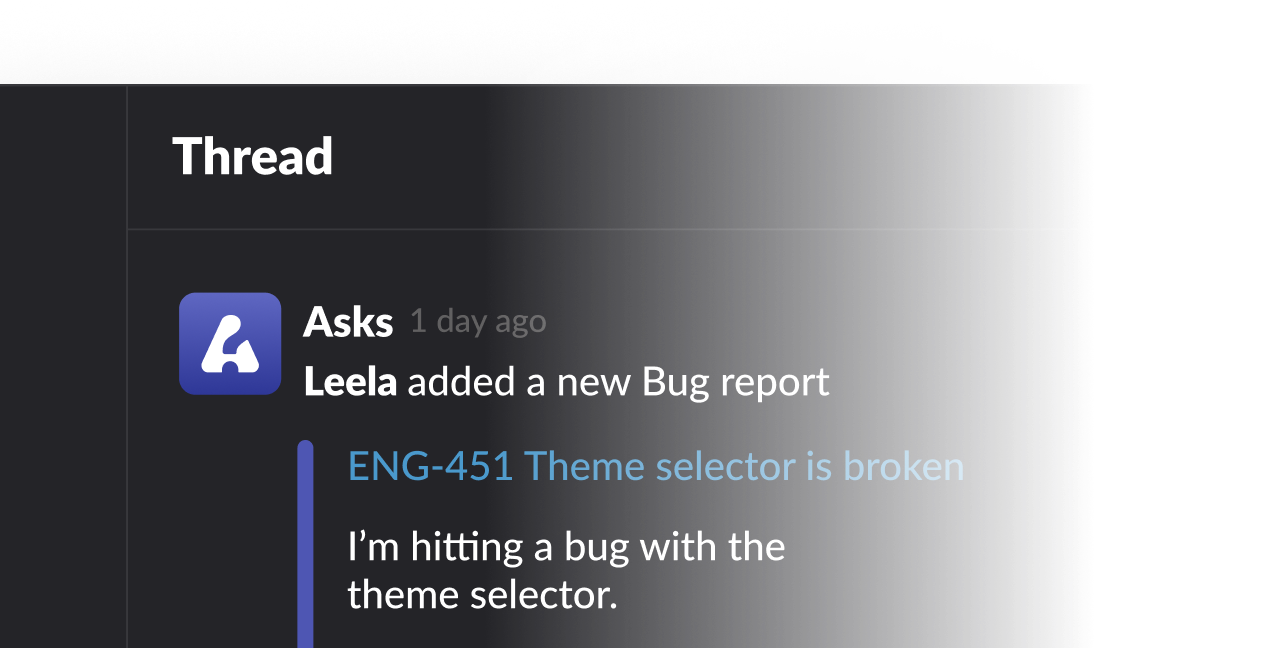 Centralize data request intake
Manage requests and questions to your Data Science team more efficiently.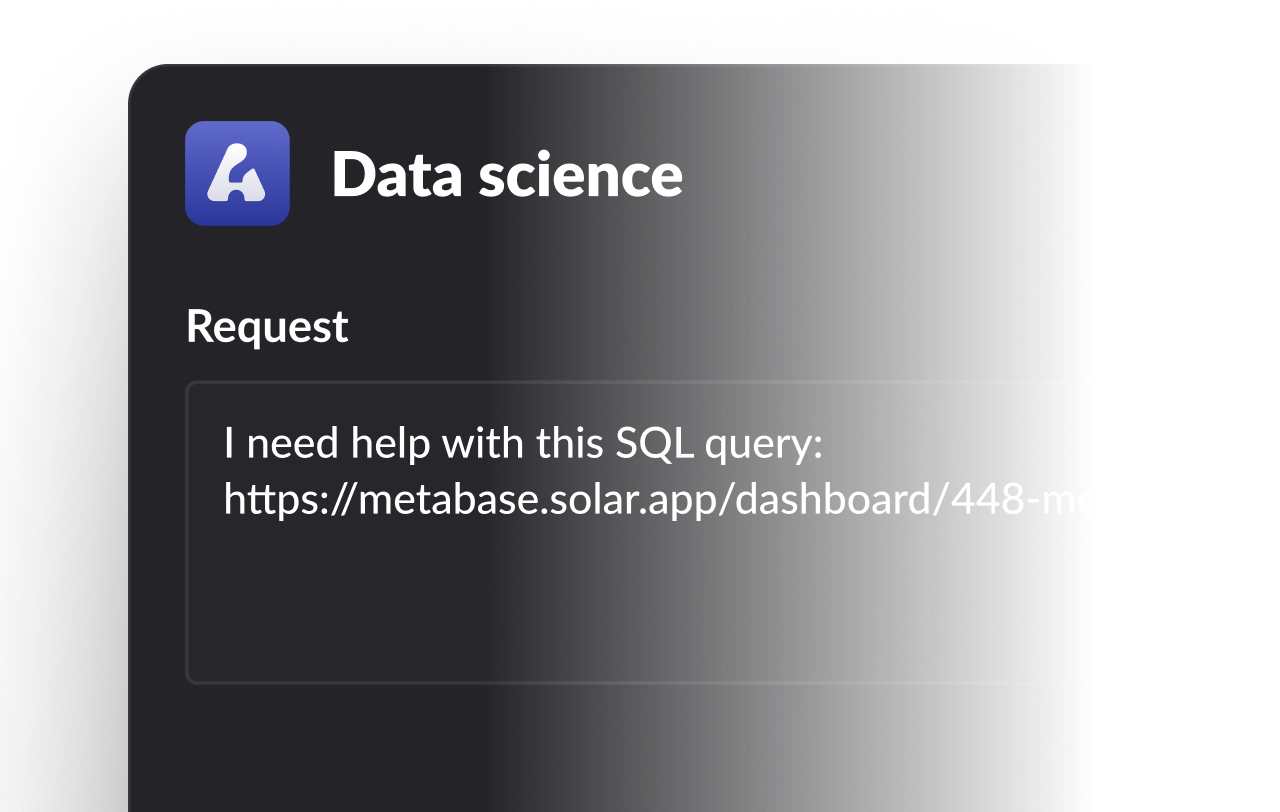 Manage sensitive HR tickets
Create private Asks via DM for sensitive requests that only you and your HR team can access.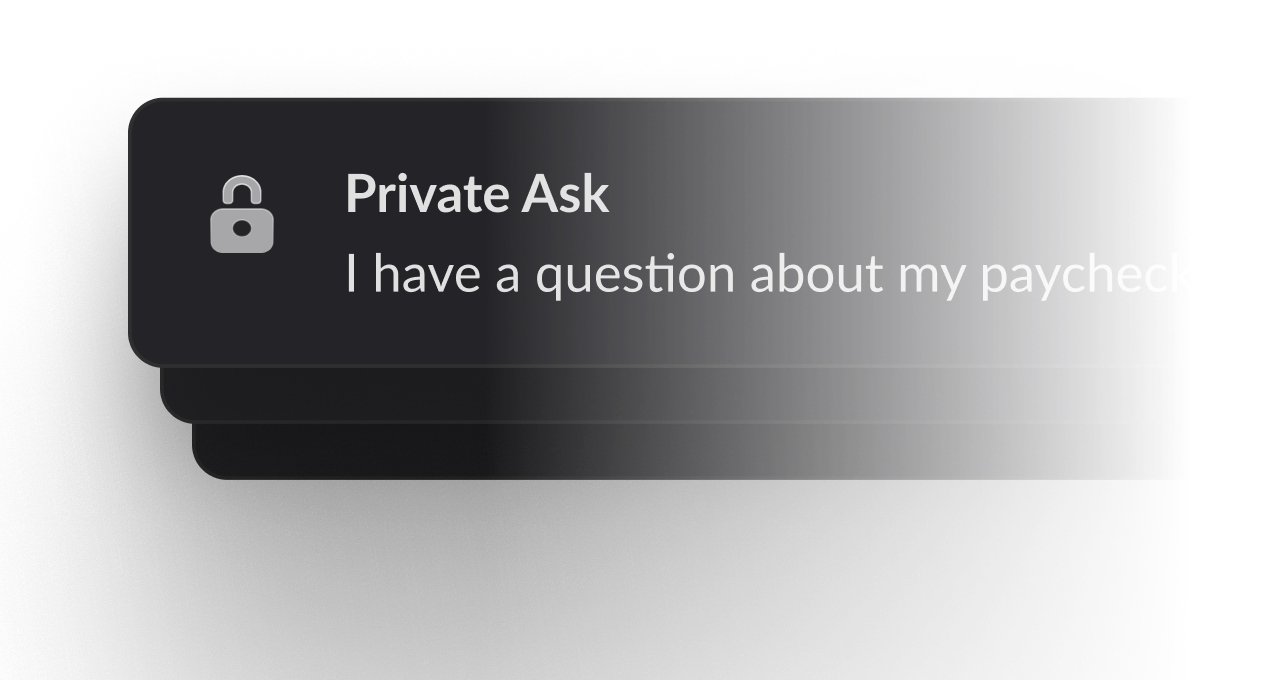 Activate Linear Asks
for your team
Linear Asks is available for Plus plan workspaces.Get a 30 day free trial to see if Asks is right for you.